Astronaut, LLC
7505 Fannin, Suite 170
Houston, Texas 77054
832-786-9141
astronautvista@gmail.com
Astronaut, LLC
Since 2009, Astronaut LLC has been serving and perfecting its Electronic Health Record (EHR) offering Astronaut VistA(tm). Astronaut has been deployed in wide range of setting including Inpatient hospitals, outpatient clinics of all sizes, and Partial Hospitalization Porgrams (PHP).  The software and service it offers are remarkably reliable, proven, robust and backed by 30 years of experience. 
Ignacio H. Valdes, MD, MS, President/CEO/Managing Member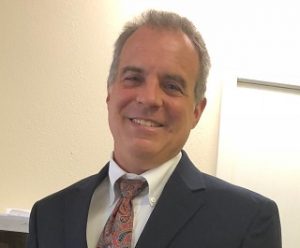 In 1987 Dr. Valdes attempted to computerize his Father's surgical practice with primitive database technology. That first attempt resulted in a lifelong mission to improve patient care with computers. Dr. Valdes has had a distinguished career. He has worked for such companies as IBM both as a NASA contractor and private commercial contracting, Compaq, and other startup Health IT companies. He is an accomplished Bachelor of science computer science from Texas A&M, Master of science computer science from the University of Houston. He programs in most popular computer languages. He is a practicing physician, board-certified Psychiatrist and Brain Imaging Fellow. He feels privileged to have served Veterans at the Michael E Debakey Veterans Affairs hospital in Houston, Texas using the VistA EHR.  He has had many notable firsts such as the Astronaut VistA Installer Suite, VistA technical standards, the first VistA EHR deployment in the cloud, as well as numerous innovations to the software. He successfully headed 14 VA federal government software development projects achieving them all on time and on budget with 97 percent customer satisfaction.  He remains committed to serving patients effectively, efficiently, and safely through the use of software. He founded Astronaut, LLC in 2009.
Edward Hagood, Senior Software Engineer
Mr. Hagood is an extraordinarily versatile and gifted software engineer who has worked with Dr. Valdes and Astronaut, LLC since its inception. 
George Welch, Senior Software Engineer
Mr. Welch has a distinguished 25 year history with Veterans Affairs as well as numerous years in the private sector. He has worked on nearly every aspect of EHR software through the years including surgery, scheduling, billing, and more. Mr. Welch has worked with Astronaut since nearly its inception. 
Irmgard Wilcockson, PhD Director of Training
Dr. Wilcockson has extensive experience with Informatics and training. She has worked with the software and Astronaut, LLC for many years creating training materials and assisting users in the field.